Swoon at TEDxBrooklyn!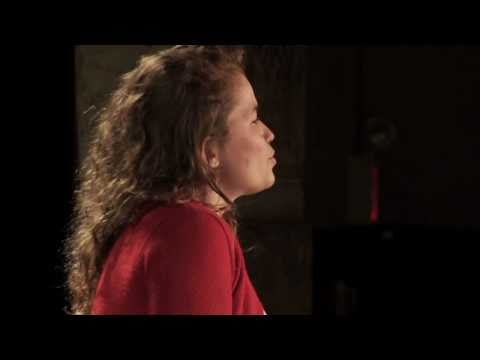 Right before the new year, Brooklyn-based street artist/punk rock raft designer Callie Curry, better known as Swoon, gave a presentation for TEDx at Pratt. A little over a decade ago, Callie began her art career at Pratt studying painting. Though she loved the art form, she was more than a little uneasy about her art only being viewed in the context of a gallery. This led her to create the wheatpasted reliefs she has become best known for. Callie's portraits feature people from diverse cultural backgrounds reacting to and interacting with the buildings they are posted onto. Soon after her first wheatpastes went up, she began to immediately see the positive aspects in recontextualizing art. "By putting a very tiny change in the environment, you create an opportunity for connections among other people," she says.
Ten years later, with countless wheatpastes and three raft flotillas under her belt, Callie continues to combine creative talent with the concept of expanding the possible. Her work currently includes humanitiarian efforts: building earthquake-resistant homes in Haiti based on architect Nader Khalili "superadobe" design. "All the experiences I've had over the years and all the improbability that has come to be has given me a faith that you can make unlikely things happen," she says, encapsulating her work as an artist, an architect, and above all, a creator. Definitely inspirational!
TED is a nonprofit organization which coordinates talks directed toward "ideas worth spreading," with a variety of speakers from the fields of technology, entertainment, design and beyond.
Bookmark / Share / Print
One Response to "Swoon at TEDxBrooklyn!"